31/Mar/08 21:30
Hey everyone,
I apologize for taking so long to get this new work up. Between doing new drawings, being sick, printing and framing for my upcoming show (Apr. 19th, see the "News" section), the whole process took a lot longer than I had anticipated!
Please do stop by the show at Keystone Gallery if you have a chance, as you will be able to see a lot of the work framed up. As well, if you have any questions about prices or any of the pieces, feel free to send me an e-mail.
Here are a couple of them framed: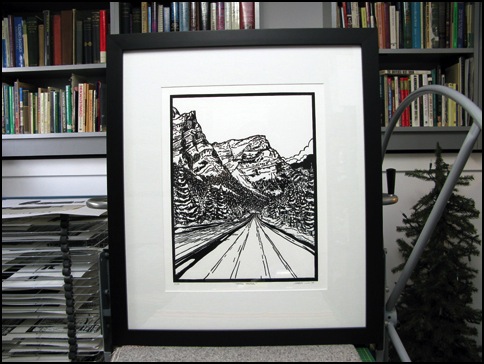 Well, I do hope that everyone out there is doing well. Thanks for the kind messages I have received from some of you, it does mean a lot!
Until next time.....
Shawn